What We Do
MitzvahLogos specializes in effortless, economical and exquisite logo design to help you set the stage for your event. We offer both custom logo designs and our exclusive on-demand logos.
Plus we love to help you accessorize with swag, place cards, sign in boards, cocktail napkins and more.
Contact Us To Learn More
MEET ALI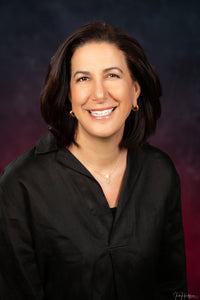 Ali Weitzman is the Founder and Lead Planner of Ali Weitzman Events and MitzvahLogos.com. Creative, organized and with a history of executive experience in never been done before brand marketing, Ali Weitzman has translated her expertise and creative genius to a whole new concept in social event brand marketing. Ali's work began by using her creativity to imagine digital marketing experiences for major brands including Hershey's, Disney, Capital One, Campbell's soup and more. 
Ali's past experience includes corporate event planning and design including incentive trips at The Four Seasons in Hawaii, a private evening at the Verizon Center with live music from The Red Hot Chili peppers, major destination conferences in Austin, Nashville, Phoenix and Atlanta. 
Her number one priority for each individual project is to focus on JOY & ensure every detail is perfect from logo design to the decor.
Most importantly, Ali will take your vision to the next level using her corporate events and marketing background plus her boundless energy.